Introducing a platform where travelers can find and direct book hostels to save money.
Give a few minutes and read below to see why you have been paying too much for hostels.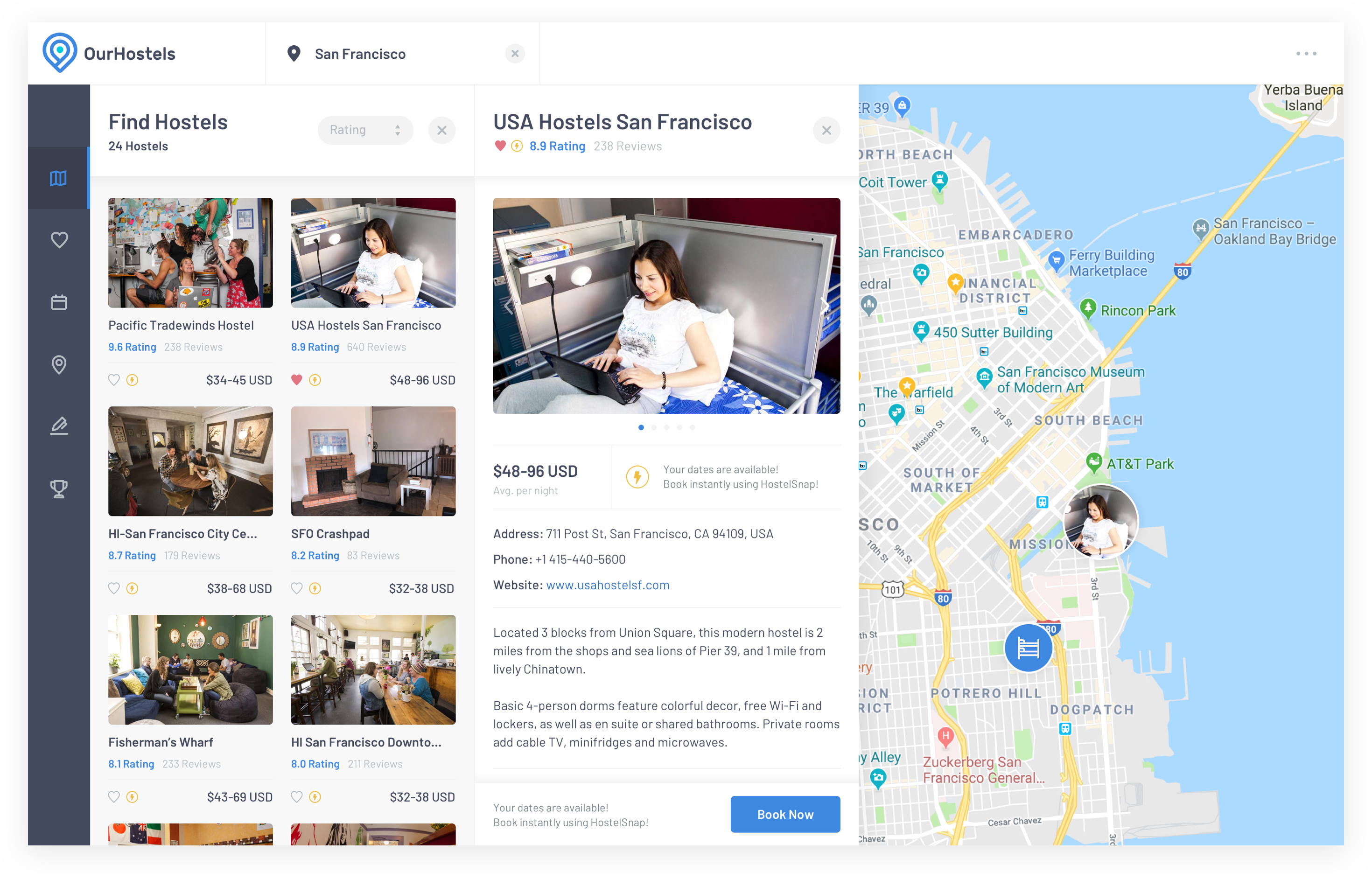 We only list hostels
We only list hostels because there's no comparison between cheap hotels and what we provide.
OTA-like search
We designed OurHostels to be convenient and easy to use on any device.
Best Price
We link directly to the hostels own booking page to cut out commissions and booking fees.
The Problem
Increasingly we are hearing a number of common complaints among hostel owners and travelers when it comes to their opinions about OTAs like Hostelworld, Booking.com, and Airbnb. As OTAs battle it out to get the largest market share of travelers through aggressive and expensive advertising, Commissions to hostels and booking fees to travelers have continued to rise. While hotels can more easily embed these costs into their overall pricing, it's having a negative effect on the affordability of hostels.
When profit is the sole motive for OTAs, quality hostels are getting pushed to the bottom of search results because inferior properties and hotels are willing to pay more to rise to the top of search listings.
This undermines the traveler's perceived quality of hostels. Currently, travelers are frustrated by the lack of tools to find and direct book hostels. The current method involves searching page after page on Google to sort out hostels from expensive hotels. The fact that OTAs hide the website and contact doesn't help the traveler experience.
OurHostels.com is working to build a platform that works better for both travelers and hostel owners. Our goal is to create a network where we can collectively promote hostels that can always be direct booked.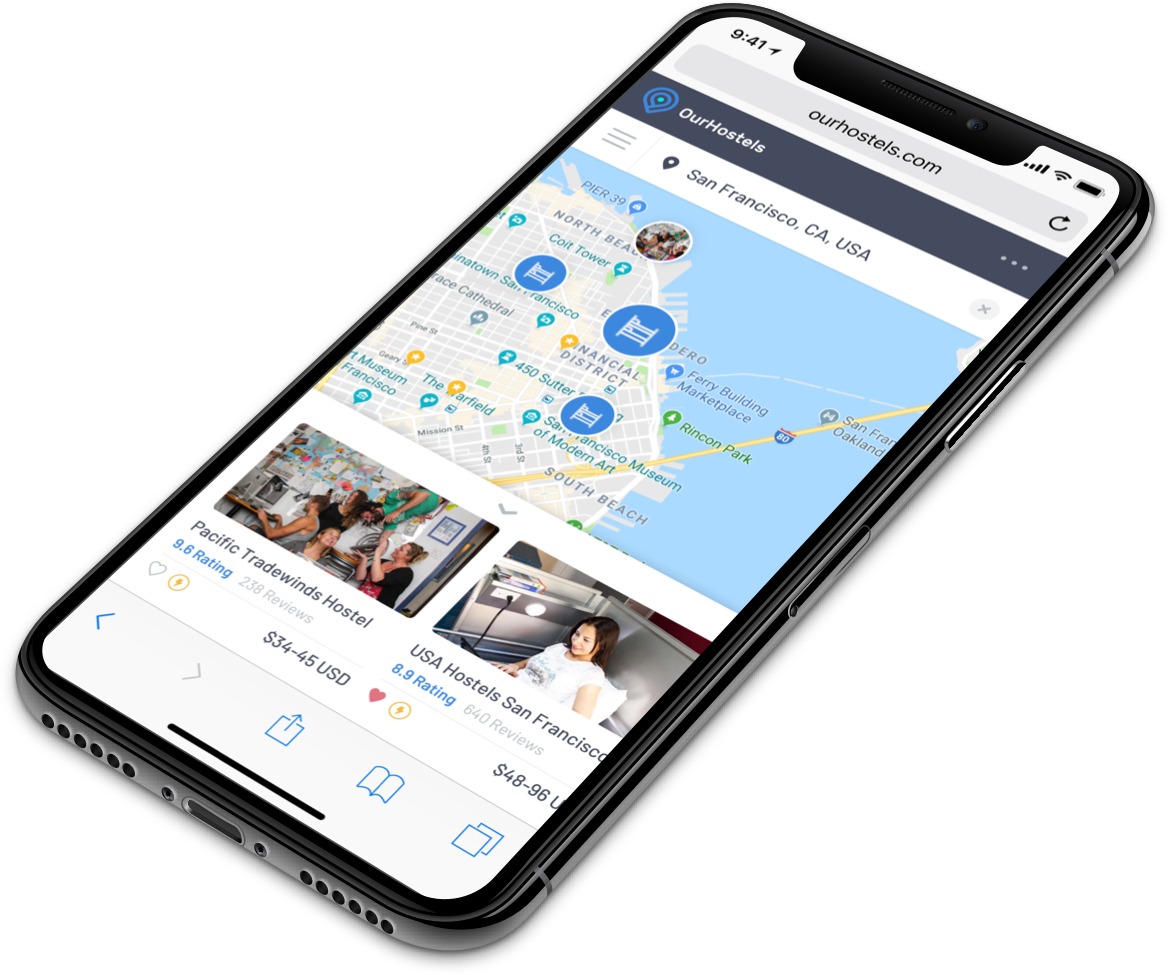 Map Centric Search
OurHostels will never make it difficult for travelers to communicate directly with hostels. Hostel website and contact details will always be visible and easy to find.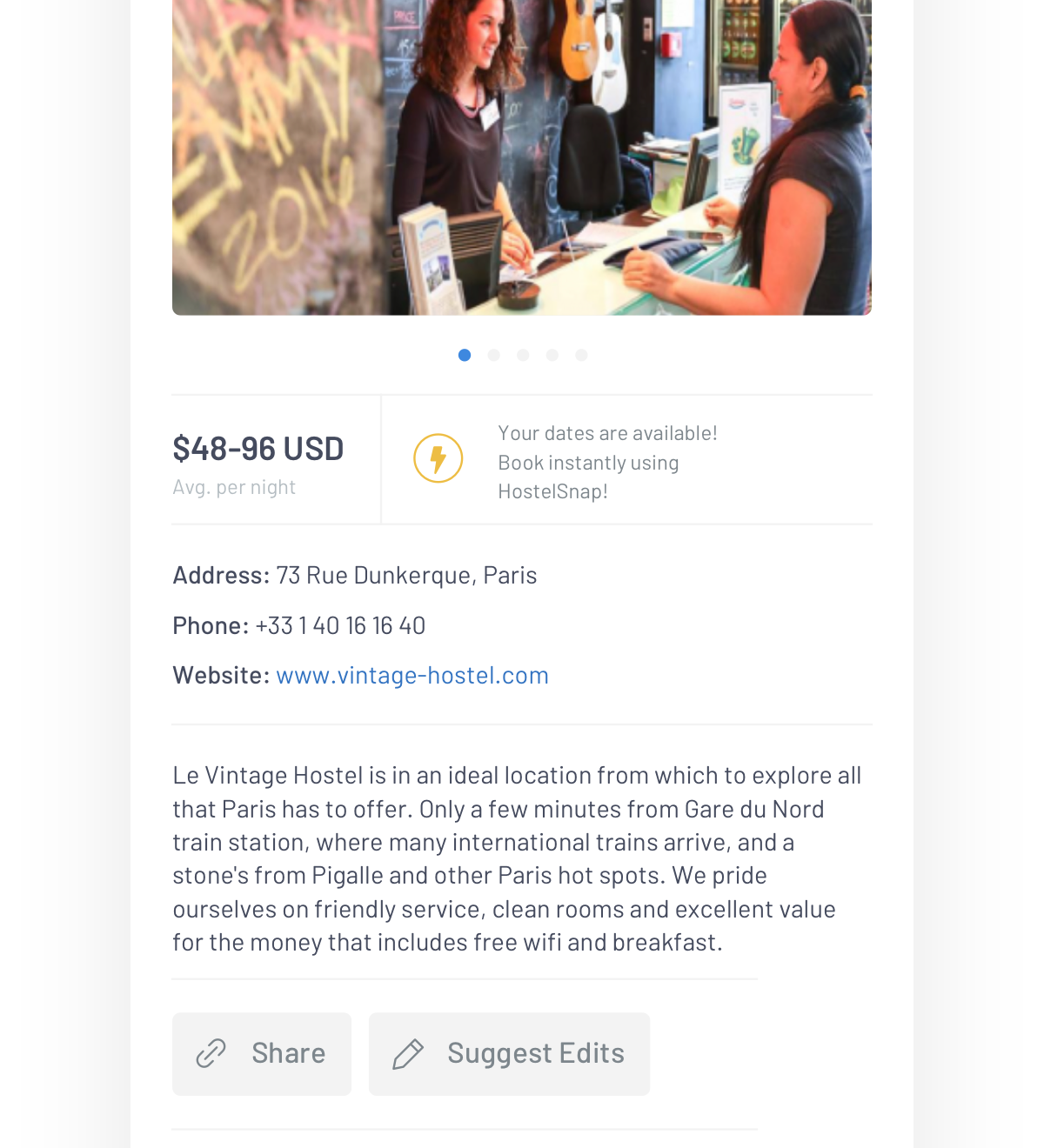 Contact details never hidden
OurHostels will never make it difficult for travelers to communicate with you. Your website and contact details will always be visible and easy to find.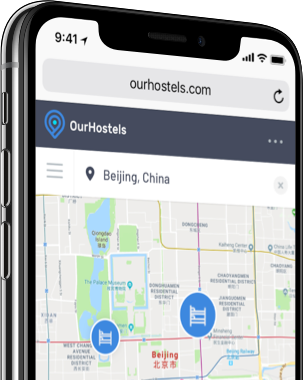 Mobile First Design
OurHostels is designed to be easy to use on the devices travelers already have with them while they are travelling.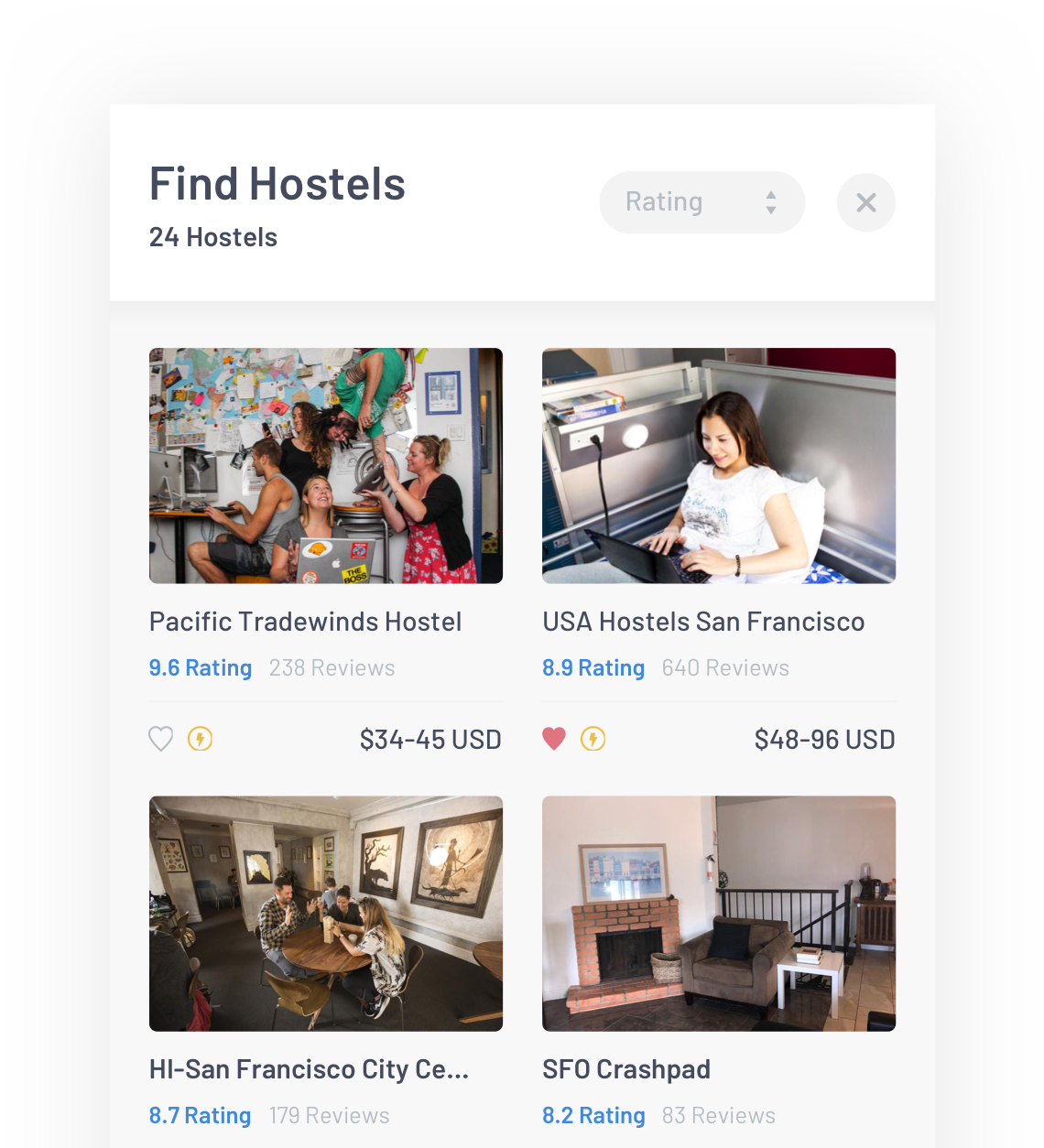 Meritocracy
Unlike booking sites that prioritize hotels and large hostels, We rank listings based on transparent criteria and merit such as ratings and listing completeness.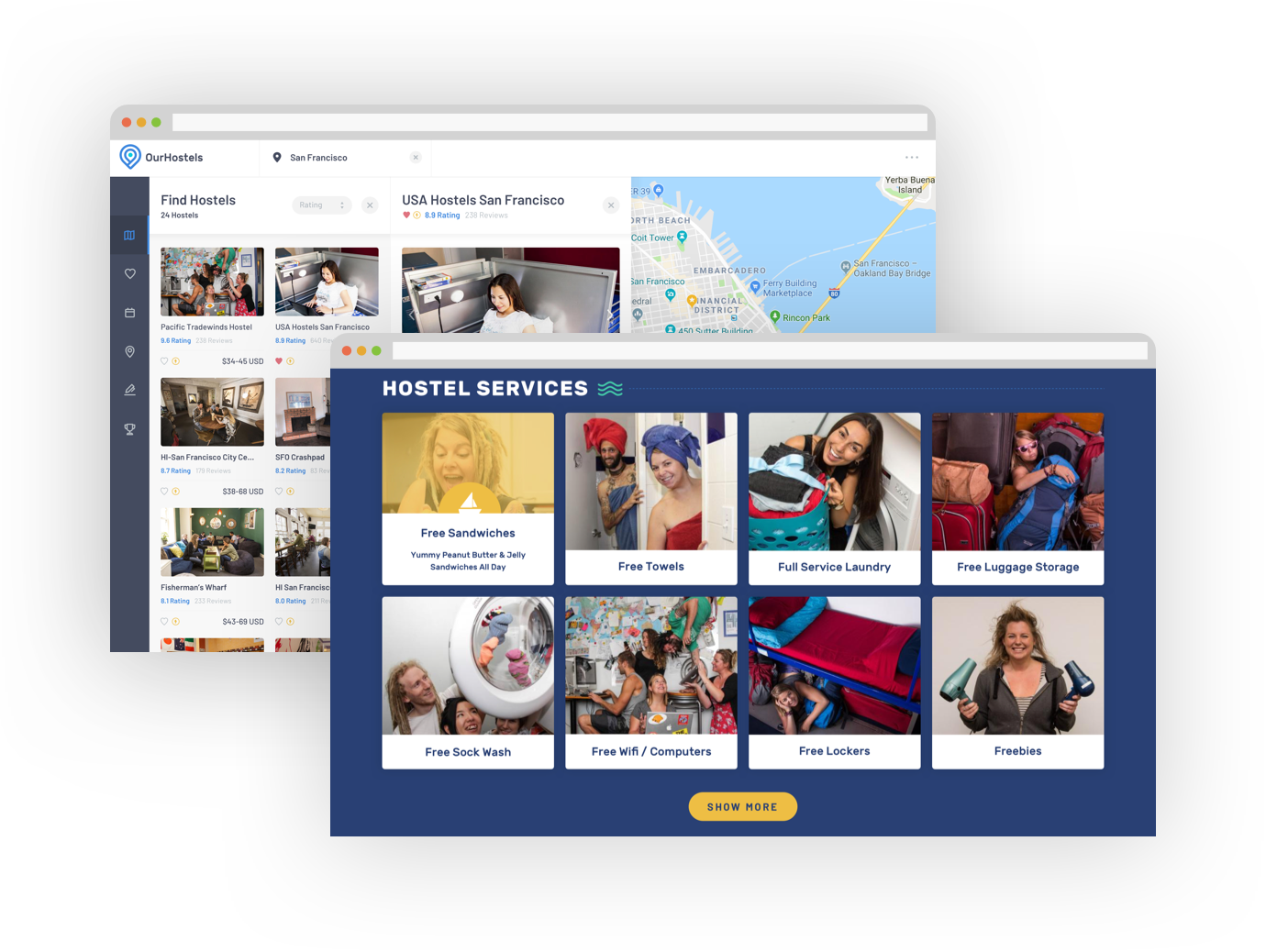 Visit the hostel website
There's no better way to get a feel for the vibe of a hostel than visiting their website and social media sites. OurHostels makes this navigation easy.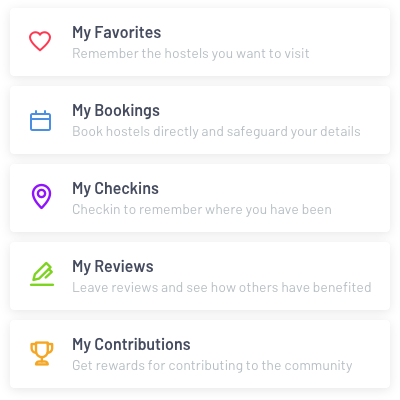 Upcoming Features
We built OurHostels with a clear roadmap in mind to add new and exciting features that will benefit hostels and travelers alike. Support us to help bring these features to life!